Amanda Peters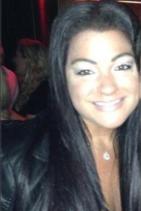 Maternity Practitioner

Amanda Peters or Auntie Mandy as she is affectionately known is an N.N.E.B and O.C.N Qualified Maternity Practitioner, Sleep Consultant and Paediatric First Aid Tutor, with over twenty years of experience.
Amanda has a comprehensive understanding of child development obtained through study and significant practical experience. She volunteered abroad for a year in a hospital looking after pre & postnatal mothers and neonates, cared for disadvantaged children & obtained a TEFL qualification.
On her return to the UK she began working as a nanny establishing a love of newborns and became clear about the significance of early parent-infant bonding & quality care.
Keen to support families during the critical post natal period, she qualified as a Maternity Practitioner at Reading University.
In her role guiding new parents following birth, she tailors her approach to the needs of each individual family. She is a parental advisor on all aspects of postnatal care, SIDS, breastfeeding, formula feeding, hygiene, cord and eye care, post circumcision care, reflux, colic, swaddling and routining enabling parents to become capable & confident.
Amanda also specialises in postpartum care, hormonal changes, lactation and lochia and aims to educate parents to identify any deviations from the norm in both mother and baby.
To enhance her ability to assist families further, Amanda returned to Reading University and obtained her qualification as a Baby Sleep Consultant and later Paediatric First Aid Teacher.
Amanda takes her professional development very seriously, and keeps up with the ever changing legislative landscape and shift in ideas & practice of pre & postnatal care. She is a positive person with sound ethical values. She is Paediatric First Aid Certified and holds a current CRB Certificate with Enhanced Disclosure.