Andrew Bernie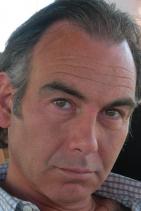 M.I.T
Andrew attended London College of Fashion 1978 to 1980 studying Trichology and Hairdressing, graduating with distinction.
He qualified as a certified consultant Trichologist with the Institute of Trichologists in 1981. His Clinical experience was at the Philip Kingsley clinic, Mayfair, London, 1980 to 1983. Andrew founded the Trichological Clinic, Hampstead, London, NW3, in 1984. He now celebrates thirty years in practice, specialising in the treatment of male hair loss, female hair loss, psoriasis, eczema, dandruff, chemically processed/damaged impaired hair condition, general hair & scalp maintenance.
His treatment is based on a holistic approach with use of a wide range of own formulation preparations which include: Scalp creams/ointments, shampoos, conditioners, lotions, and hair styling products; with a link up to a network of practitioners in a wide variety of mainstream and alternative allied regimes, which include Endocrinology, Biochemistry, Dermatology, Homeopathy, Non-surgical hair replacement.
Hair Transplant: Andrew will offer an in depth confidential consultation and advice to patients contemplating or requiring this procedure. He has established a close working relationship with some of the World's leading transplant surgeons offering the latest methods/ technology to achieve the most extensive and natural appearance with maximum success rates.
He is a consultant to Multinational retail stores for hair product formulation and efficacy trials. Press and media reference, quotations, articles etc. Including The Times, Daily Mail, Daily Express, The Independent, as well as renowned beauty magazines including Vogue, Harpers, Marie Claire, Ok and Hello.