Daliah Slater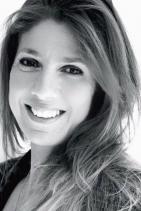 Psychodynamic Counsellor
BA Hons, Advanced Dip, MBACP Accredited
Daliah is psychodynamic counsellor focusing primarily on talking therapy. She works with unconscious processes which is key to understanding current behaviours and patterns that may have formed and how this may affect current thoughts, feelings or relationships.
Knowing that each person is completely individual, Daliah will find the most appropriate approach that considers your particular life circumstances. The aim is to listen carefully to your feelings and tailor the approach and work at a pace that makes sense for you. For instance, it may be that you need either short term or long term talking therapy, or simply require some CBT or Mindfulness to help provide some coping mechanisms.
Daliah offers a safe, non-judgmental and confidential environment, where you can feel comfortable and at ease in expressing and exploring your feelings. You will work together to make sense of your emotions, and with reflection, work out the best path to move forward. Daliah covers a wide range of issues from anxiety, depression and life events such as bereavement, abuse, betrayal, family or relationship issues.
Daliah is an accredited and registered member of the British Association of Counselling and Psychotherapy (BACP) and abides by their Code of Ethics. Daliah holds a Diploma and Advanced Diploma in Psychodynamic Counselling, as well as a BA Hons in Psychology and Social Studies.
In addition to her private practice, Daliah has worked for over 12 years with different organisations, including Broxbourne Counselling Centre, and as a volunteer and group mentor for the charity, No Panic.