Dr Ian Chait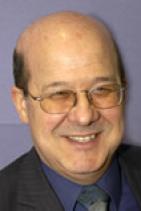 General Practitioner

Dr Ian Chait is a graduate of the University of Birmingham Medical School. He started training as a hospital physician and after passing the post graduate examinations realised that his passion was family medicine.
He worked for almost 20 years as an NHS GP before deciding that to be able to offer an excellent, unhurried service meant changing to independent practice. His main medical interests are the integration of complementary and allopathic (conventional) medicine. He practices acupuncture, is a member of The British Medical Acupuncture Society and has completed a course in Homeopathy at the Royal London Homeopathic Hospital.
Ian also has a special interest in Cancer. He worked for over 30 years as a Hospital Practitioner in Oncology at Barnet Hospital and was a Trustee of the Watford Peace Hospice until 2011. Ian is also qualified in Occupational Medicine and acts as adviser to a number of local businesses and organisations.