Dr James Rakshi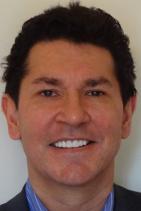 Consultant Neurologist
MB, ChB, MD, FRCP
Dr James Rakshi qualified in 1988 from Aberdeen University, where he first became interested in Neurology. He developed a particular interest in structural brain imaging at Aberdeen Royal Infirmary where the world's first Clinical MRI scanner was built. He subsequently developed an interest in Functional Brain imaging (PET) and in 1994, he undertook the first 3D PET scans on Parkinson's disease patients at the MRC Cyclotron unit at The Hammersmith Hospital. Since then he has trained and worked in many of the major London Teaching Hospitals. He was appointed Consultant Neurologist at Barnet General and the Royal Free Hospitals in 2003. He was a member of the Brain Tumour working party for the referral Guidelines Steering Group for Central and North London representing DGH neurologists. In 2005, he was made an Honorary Senior Lecturer at University College Hospital and in 2012, Honorary Consultant Neurologist, National Hospital of Neurology and Neurosurgery.
He has been the consultant in charge of an advanced MS in-patient centre set up by the Multiple Sclerosis Society and trained in a number of neuro-rehabilitation and Stroke Units. In 2013, he requested the first Amyvid brain scan (amyloid PET scan) in the private sector, to look for evidence to support Alzheimer's disease. Since 2013 Dr Rakshi has been in full time private practice.
Dr Rakshi's experience covers the complete range of acute and chronic neurological disorders specialising in Parkinson's disease and Neuro rehabilitation.
Clinical interests: Headaches, Back and Neck problems, Fits, Faints and funny turns, Sensory Disturbance, Parkinson's disease, Stroke and Stroke Prevention, Multiple Sclerosis, Dementia, Functional and Psychosomatic Disorders, Neuro-rehabilitation, Medico-Legal work.