Consultant Dr Mark Vanderpump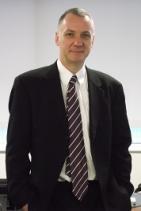 Endocrinologist
MB, ChB, MD, FRCP
Dr Mark Vanderpump is a Consultant Physician and Honorary Senior Lecturer in Diabetes and Endocrinology at the Royal Free Hampstead NHS Trust in London. Prior to this he was a Consultant Endocrinologist at the North Middlesex Hospital NHS Trust. Trained in general medicine and endocrinology at posts in the West Midlands, North East England and North Staffordshire. His NHS post includes clinical responsibilities for the development of endocrinology and diabetes services at the Royal Free Hospital.
Dr Vanderpump is an expert in thyroid disease but his clinical practice includes all aspects of diabetes and endocrinology. Additionally Dr Vanderpump published on various aspects of thyroid disease and served on the Executive Committee of the British Thyroid Association (2002-2008). He recently became a Trustee of the British Thyroid Foundation as well as a member of the Finance Committee of the Society for Endocrinology. He spends a lot of time teaching and lecturing but also undertake medico-legal work within the area of his speciality.
Dr Mark Vanderpump is a referee for many papers on thyroid and endocrine disorders for the many scientific journals, such as New England Journal of Medicine, British Medical Journal, Journal of the American Medical Association, etc and was on the editorial board of Clinical Endocrinology 2005-2007 and the Journal of Clinical Endocrinology and Metabolism from 2006-2009.