Dr Mona Michels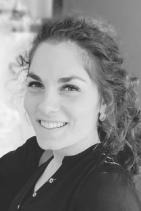 Counselling Psychologist
DPsych, MSc, BSc
Dr Mona Michels is a highly experienced Counselling Psychologist. She helps with the stresses, strains and anxieties that everyday life can bring.
Mona usually offers Cognitive-Behavioural Therapy (CBT) as a primary therapy option, as it is proven to successfully help with a wide range of problems. CBT might not be appropriate in all situations, in which case she will discuss other therapy options during your first appointment.
Mona has a Doctorate in Counselling Psychology from London City University, a Masters in Clinical Psychology from Bangor University, and a Bachelors Degree in Psychology from Kent University.
She has spent a number of years working at the renowned Priory Hospital in Southgate, as well as providing therapy in Central London for HCA Group ( owners of the Wellington, Portland and Princess Grace Hospitals), and employees of many blue chip companies. She still consults at the Priory and at HCA alongside her private practice at Centennial Medical Care.
Mona treats a wide range of issues, including-
General anxiety, Health anxiety, Social anxiety, Panic attacks, Phobias and Agoraphobia, Anxiety related to traumatic experiences, Obsessive Compulsive Disorders (OCD), Stress, Depression, Low self-esteem, Perfectionism, Anger management, Couple's therapy, Readjustment issues
Mona works alongside and takes referrals from psychiatrists and medical practitioners.
Mona is a fully registered and accredited member of the three main Psychology organisations in the UK-BPS, HCPC, and BABCP.