Dr Raymond Leung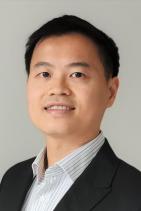 Consultant Physician in Sports and Exercise Medicine
MBChB MSc(SEM) PgDip(MSKUS) MRCGP FFSEM
Dr Raymond Leung is a Consultant in Sport and Exercise Medicine who currently works in the private sector and with the professional development squads at Arsenal Football Club. He has extensive clinical experience in the treatment of acute and chronic musculoskeletal injuries across a variety of age groups from recreational to elite athletes. He also has experience in treating medical problems related to sports, exercise related illnesses, biomechanical issues and other musculoskeletal disorders.
He graduated from University of Bristol medical school in 2009 then after finishing General Practice training, he studied a Master's degree (MSc) in Sport and Exercise Medicine (SEM) at Queen Mary University of London and attained a distinction in 2017. He was then accepted into a higher specialist SEM training programme within London in the same year. During this time, he undertook a Postgraduate Diploma in Musculoskeletal Ultrasonography at University of East London and attained a distinction in 2020.
He was previously the club doctor for Sutton United Football Club and West Ham United Women's Football Club. He was also the lead men's academy doctor at West Ham United Football Club. Furthermore, he has worked as a medical doctor for a range of other sporting disciplines and events such as the 2022 Commonwealth Games, Lawn Tennis Association, British Figure Skating, All England Badminton, British Universities and Colleges Sport, Para-swimming, and the London Marathon.

Dr Leung sees a variety of different musculoskeletal problems and sports injuries in both adults and children. He will arrange appropriate investigations and develop a structured management plan. He has clinical expertise in diagnostic musculoskeletal ultrasound scan and can offer a range of ultrasound-guided injections. The other treatments he offers includes shockwave therapy and exercise prescription.