Dr Richard Weiler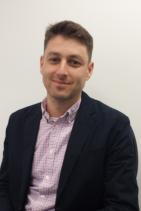 Consultant Physician in Sports and Exercise Medicine
MBChB, FFSEM(uk), MSc SEM, MRCGP,PGCME, FHEA
He works with elite athletes of all ages and abilities, from Team GB athletes at the London 2012 Paralympics to Premier League footballers. He has wide experience in the non-operative management of sports injuries, rehabilitating athletes across a wide range of sports as well as non-athletes with musculoskeletal conditions.
Richard is an expert in lower limb postoperative rehabilitation, using clear explanations and strategies to assist his patients on their return to function and fitness.
An enthusiast off-road runner and multi-sport participant, Richard has experienced numerous sports injuries over the years, which helps him appreciate the frustrations and needs of his patients.
Current appointments
Club Doctor, West Ham United Football Club
Lead Medical Officer, England and Team GB Disability Football, The Football Association
Honorary Consultant, University College London Hospitals
Lecturer and Module leader, UCL Institute of Orthopaedics, The Royal National Orthopaedic Hospital
Lecturer and external tutor, UCL Institute of Sport, Exercise & Health
Fellows Board, Map of Medicine
Macmillan Cancer Physical Activity Expert Advisory Group
International Olympic Committee Working Party on non-communicable chronic diseases
Publications, lectures and teaching
Richard's passion for promoting physical activity in the treatment and prevention of chronic disease led him to work with and advise the Department of Health, on Sport and Exercise Medicine and physical activity. The results of this work can be found at:http://www.dh.gov.uk/health/2012/05/sport-medicine/
Richard has also authored a number of articles on musculoskeletal medicine and physical activity:http://www.ncbi.nlm.nih.gov/m/pubmed/?term=richard+weiler
His current research includes neuromuscular response to fatigue and injury, athletic bone health, crutch designs and biomechanics and lifestyle and performance.
Society memberships
American College of Sports Medicine