Dr Samantha Anthony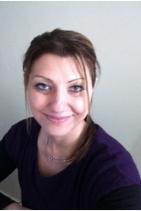 Associate Specialist in Dermatology
MRCSEd
Dr Anthony trained in Medicine at St. Mary's Hospital in London, qualifying as a doctor in 1999 after undertaking 6 years of undergraduate study. After qualifying she spent 3 years rotating every six months between different surgical specialties, including Plastic Surgery at London's Chelsea & Westminster Hospital, and attained her basic postgraduate qualifications in Surgery, becoming a Member of the Royal College of Surgeons of Edinburgh in 2003. Her career then took her into General Practice for a short period, when she also became a member of the Royal College of General Practitioners in 2005.

She returned to her surgical roots after joining the West Herts NHS Trust dermatology team whilst in General Practice in 2005, and has been performing operations to remove skin lesions since then. In 2008 she was appointed Associate Specialist in Dermatology and her permanent job remains in the West Hertfordshire NHS Hospitals Trust, working closely with her dermatology, plastic surgery, oncology and histopathology colleagues.

In her NHS role she performs operations principally on skin cancers, as well as many other skin lesions and also undertakes a weekly skin lesion clinic therefore encompassing both diagnostic and surgical practice. She is a core member of the skin cancer multidisciplinary team, and continues to take an active role in clinical audit and development of her knowledge and practice, giving regular presentations at hospital departmental meetings and also regularly attends relevant courses and surgical and dermatology meetings.

In 2008 Dr Anthony was appointed as a Visiting Senior Clinical Fellow of the School of Postgraduate Medicine at the University of Hertfordshire, where she lectures doctors and nurses on the theory of skin surgery, as well as teaching practical surgical skills, and examining these skills in their final assessment.
STAR Skin Service
The STAR skin service (See, Treat, Analyse & Report) was established by Miss Anthony in 2010, and moved to CMC in 2015. The service is dedicated to the removal of longstanding, harmless (benign) skin lesions of cosmetic nuisance only, which can no longer be removed on the NHS, including moles, cysts, lipomas, seborrhoeic keratosis, skin tags, and Miss Anthony also offers botox treatment for excessive sweating of the armpits (axillary hyperhidrosis). Treatment is provided on a self-funded basis only, and Miss Anthony and her nurses work together to offer patients a professional, comfortable and pleasant experience during their procedure. For more information visit www.drsamanthonyskin.com. (Please note that this service does not offer general skin or mole checks, or consultations for general dermatological conditions. A GP referral is usually required to attend the STAR service, but enquiries without a referral can be made by email to starclinic@drsamathonyskin.com).