Dr Sharon Silberstein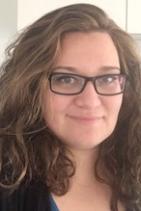 Dr. Sharon Silberstein, MD, IBCLC, Lactation Consultant and Tongue Tie Specialist.
Dr. Sharon Silberstein graduated as a medical doctor in Aachen, Germany. She spent some time specialising in Obstetrics and Gynaecology before finding her special area of interest, which is Breastfeeding Medicine. She has been working with breastfeeding mothers for over 6 years and has been performing Frenulotomies in babies up to 8 months for nearly 4 years. She is known for her caring and gentle manner and will use her holistic approach to treat both mothers and babies. Breastfeeding Medicine is not well known in England and not practiced by many doctors, which leads to many patients being sent back and forth between midwifes, health visitors and lactation consultants. Dr. Silberstein is able to combine her medical knowledge with her lactation expertise and help many mothers and babies find a solution to a difficult lactation journey.
Dr. Silberstein is currently studying with Harley Academy, London towards a masters equivalent degree (Level 7) in Aesthetic Medicine and provides injectible treatments using Botulinum Toxin and Dermal Fillers (Anti-wrinkle treatments, cheek and lip augmentations, fillers for skin folds such as nasolabial folds, Hyperhidrosis treatment for the armpit to prevent excessive sweating). Her approach to aesthetics is to achieve a natural result to enhance her patients beauty. As a doctor she is able to treat patients in a clinical, safe environment and is able to deal with complications should they occur.
Dr. Sharon Silberstein is married and has 4 children.
Read what Dr. Silberstein's patients say:
It's with pleasure I provide some short feedback regarding my treatment/experience with Sharon.
I can not thank her enough for her speed of response when I found her tongue tie services via a Facebook support group during Covid lockdown. Within hours she'd responded and booked me in the next day - very much appreciated when my baby was 5 weeks and I was starting to dread every feed!
The procedure itself was quick and easy and her team took great care of us from the moment we walked in the door. There was instant improvement in my sons latch and my pain virtually disappeared - my only regret is not going sooner!
Sharon diligently followed up over the next few days and all has gone well, I don't hesitate to recommend her to anyone needing tongue tie support.