Gary Lewin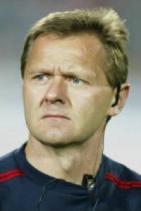 Physiotherapist
Msc, GradDipPhys, MCSP, HCPC
Gary is a highly experienced Chartered Physiotherapist with an Msc. He undertook the Chartered Society of Physiotherapy course at Guy's Hospital of Physiotherapy, qualifying in 1986.
Once qualified Gary worked at Guy's Hospital as a junior Physiotherapist before being offered the First Team Physiotherapist job at Arsenal Football Club in September 1986. Gary worked at Arsenal Football Club for twenty-two years before leaving in 2008, when he was appointed Head of Physiotherapy Services to the FA and Physiotherapist to the England Senior Men's Team.
After over 1200 competitive first team matches running on for Arsenal and over 220 matches for the England Senior Team Gary has vast experience in the treatment and rehabilitation of sports injuries including prevention of injury and return to play protocols.
Gary worked with Ian Beasley, the England Team Doctor, for over ten years at Arsenal Football Club. They will be holding multi-disciplinary sports injury clinics at CMC, looking at sports injury problems to determine appropriate medical care and rehabilitation programmes.
Gary is Trustee to the Brain and Spine Foundation Charity, Ambassador to the Willow Foundation Charity and Trustee to the Rainbow Nation Charity.