Mr Alasdair Mace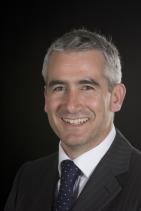 Consultant ENT Surgeon
MBBS, DLO, FRCS (ORL-HNS)
Mr Alasdair Mace is a Consultant Ear, Nose and Throat Specialist. He has a substantive NHS Consultant post at Imperial Healthcare NHS Trust, practising at both Charing Cross and St Mary's Hospitals in central London. He is also an Honorary Senior Lecturer at Imperial College London and an Honorary Consultant at The Royal National Throat Nose and Ear Hospital.
He provides expert specialist management for all common Ear, Nose and Throat problems. In particular he has a sub-specialist interest in disorders of the throat and voice, lumps in the head and neck, including the salivary glands and thyroid gland, and nasal or sinus problems.
In 2007, Alasdair completed a fellowship at the Massachusetts Eye and Ear Infirmary, Harvard University Medical School, Boston, USA, learning advanced thyroid and parathyroid surgery techniques. He also completed research into laryngeal nerve monitoring in thyroid surgery and papillary thyroid cancer. On his return to the UK he was awarded the position of Royal College of Surgeons Post-CCT Fellow in Laryngology.
He was appointed as Consultant ENT Head and Neck Surgeon at Charing Cross and St Mary's Hospitals in March 2009. His appointment at this major London cancer center involves the management of head and neck malignancy, including major cancer resections along with surgery for benign diseases, thyroid surgery and voice problems.