Mr Richard Sheridan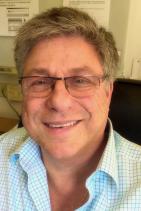 Consultant Gynaecologist & Obstetrician
FRCOG FRCS
CMC to offer private Obstetrics
Mr Sheridan graduated from Guy's Hospital Medical School on 1979, continuing his postgraduate training in Southampton and in London at Queens Charlotte's Maternity Hospital, Guy's and St Mary's Paddington. He was a high risk NHS Obstetric & Gynaecological Consultant at West Herts Health Trust for 24 years.
His specialist areas are ultrasound scanning and complications of early pregnancy, medical disorders in pregnancy such as high blood pressure, diabetes, renal and thyroid problems as well as care of women during pregnancy, labour and birth. He manages basic infertility, abnormal periods, hormonal problems, endometriosis, menopause and HRT, routine cervical smears, prolapse and incontinence.
Mr Sheridan performs major and keyhole surgery, employing the newest techniques in the management of ovarian cysts and heavy periods. His care is offered from the onset of the first period, through the fertile years and menopause into the gynaecological problems of the elderly.
In his NHS clinics he was involved in the care of high risk pregnant women with medical conditions and endocrine problems, as well as other complications of pregnancy. His role included fetal scanning and amniocentesis. With over 26 years' experience of labour ward management, he spent time regularly on the labour ward teaching junior doctors how to manage difficult or complicated deliveries.
The Birth Team
The birth team was created by Mr Richard Sheridan and midwife, Sarah Denning. Their philosophy is to offer a holistic service to all families, where all the care, from pregnancy appointments, ultra sound scans, birth preparation/parenting classes, private postnatal midwife home visits and complementary treatments can be accessed through the Birth Team, so that families feel supported by familiar faces all the way through their childbirth experience.
For full details of the Birth Team package please contact CMC.