Nathan Gluck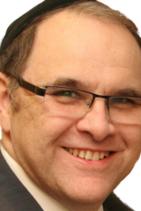 Audiologist and Hearing Aid Dispenser

Fully qualified, highly experienced, and registered with The Health and Care Professions Council, Nathan has been working as a hearing aid audiologist since qualifying in South Africa in 1994. Committed to improving the hearing health of his local community, since opening his first London clinic in January 1997, he has extended his practice across North and North West London, Middlesex and Hertfordshire, whilst also working closely with Ear Nose and Throat Consultants and local GPs.
Through his membership of key professional bodies, including the British Society of Hearing Aid Audiologists, and as a Fellow of the Royal Society of Public Health, Nathan undergoes regular professional training to keep up with the latest developments in the hearing care field.
Renowned for his gentle approachable manner, when he's not at one of his Hearing Care centres, or on a home visit, Nathan happily lends his time to the Jewish Deaf Association (Hearing Connect). Here he offers free technical advice and guidance on hearing aids, together with unbiased information on the most appropriate hearing aids to suit the individual needs of all those the Association supports.