Dr Alison Lehovsky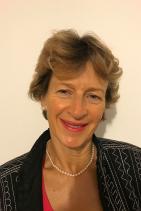 General Practitioner
MBBS BSc MRCGP Dip Sport Med
Dr Lehovsky is a GP with over 30 years' experience in North West London.

She sees men, women and children of all ages and is herself a GP assessor and trainer.

She has a special interest and extra qualifications in Sports medicine and Counselling.

She carried out her own blood tests, does full health checks, smears and will arrange all follow-on treatments and referrals at a rapid rate.