Dr Laura David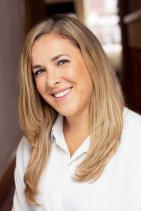 General Practitioner
MBChB, BSc, MRCS, MRCGP
Dr Laura David is General Practitioner, and works in both NHS and private practice. She qualified from The University of Manchester in 2009, and has spent time in many busy London and Hertfordshire hospitals training in a wide variety of specialties.
She trained in General and Plastic Surgery prior to taking her role in General Practice. Her special interests are skin surgery, women's health, and seeing babies and children.
She founded a business called 'Smart About Health' in 2018, helping improve health understanding and health awareness in the workplace. She is a mother of two young children, and in her spare time (if there is any) she enjoys challenging work-outs in the gym.