Dr Ishana Jasmat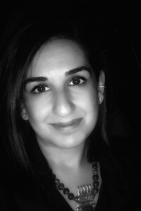 Medical Aesthetics

Doctor Ishana Jasmat qualified from medical school with distinction in 2012, having already achieved a Bachelor of Science in Human Physiology. She then went onto further training through the NHS and has practiced Obstetrics and Gynaecology both in the UK and ROI. Her natural love for art and design combined with her passion of medicine led her to train further in Aesthetic Medicine.
She went on to open her own private clinic in Harley Street, offering unique and tailor made treatment plans. The cornerstone of her practice is honesty, trust and loyalty and she believes that everyone is unique, and that treatment should be personalised to bring about the best version of you rather than change who you are. She believes that subtle changes make the greatest impact and therefore aims to deliver a natural appearance with minimally invasive non-surgical treatments.
Dr Jasmat is passionate about educating and empowering her clients with the best knowledge in a client-focused setting thus instilling confidence in everyday life. From full facial assessments, through to a detailed treatment plan, she takes a multimodal holistic approach keeping her patients at the forefront of all her work.
She has a ''less is more'' approach and aims to deliver minimally invasive techniques that balances symmetry to give a natural appearance, thus creating a unique cosmetic plan taking into account the patients needs, bone structure and natural contours of the face.
Dr Jasmat is committed to delivering ethical and evidence-based care by using only FDA approved products and devices. She offers a wide range of treatments including treatments for Acne, Rosacea, hyperpigmentation. She also provides Anti-ageing treatments such as microneedling (Collagen induction therapy), Chemical Peels, anti-wrinkle injections and dermal fillers.
For more information on Dr Ishana Jasmat please visit her website www.carraraaesthetics.com