Dr Helen Caulfield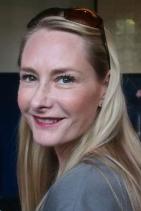 Paediatric ENT
FRCS ORL-HNS
Helen Caulfield is a Paediatric ENT consultant with over 20 years experience.
She is a consultant at UCLH and runs the Neonatal Tongue Tie clinic there helping over 300 babies a year.
Prior to that, in 2007, she started the tongue tie clinic at the Rotal Free Hospital.
At the Centennial Medical Centre on a Friday morning, she runs a combined Tongue Tie Clinic with a Lactation Consultant, to give mother's the best chance to acheive breast feeding or effective bottle feeding if there baby is born with tongue tie.