Dr Michelle Potts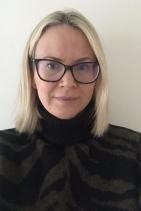 Clinical Psychologist
BSc (Hons), D. ClinPsy, Dip
Since qualifying in 2005, Michelle has worked in a range of NHS and private settings providing specialist psychological assessments and interventions with children, young people and their families and adults with mental health needs and/or neurodevelopmental disorders. As a clinical psychologist, she uses a range of therapeutic approaches in her practice including cognitive behavioural Therapy, acceptance and commitment therapy, dialectic behavioural therapy and solution focused therapy. She is trained in EMDR with both adults and children and has a diploma in family therapy.
Michelle has been committed to provided teaching, supervision and consultation to staff and developing innovative service developments for example, initiating CAMHS based school services in Westminster.
She is highly experienced in carrying out a range of cognitive assessment and diagnostic assessments for Autism (ADOS-2). She was involved in a research project comparing the effectiveness of CBT adapted treatment to counselling for children and adolescents with Autism Spectrum Disorder in 2013-2014.
Dr Michelle Potts is an enthusiastic, skilled and well-motivated psychologist who enjoys and is committed to supporting children, adolescents and adults with mental health problems. She also undertakes medico-legal assessments mainly for Civil Courts.
Dr Michelle Potts is registered with the Health Care and Professions Council (HPCP) and the British Psychological Society (BPS).
Please contact her directly to book an appointment:
Mpclinpsy@gmail.com