Dr Shonella Singh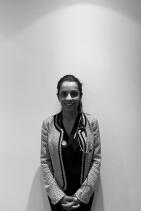 General Practitioner
BSc, MRCGP, MRCP
Dr. Singh has been a GP for over 10 years. She qualified from Imperial College London in 2008 with a distinction. In addition to her general practice, she has worked at St Luke's Hospice. Here she saw the impact of late stage cancer diagnosis and this is what inspired her to set up Measure Health, a Cancer Screening Service, which is operating from Centennial Medical Care, Elstree.
Measure Health – cancer screening
What is the service?
One in two people will develop cancer within their lifetime. Our cancer screen (outlined below) aims to detect the early stages of cancer. Early detection of cancer greatly increases survival rates. Through a comprehensive face-to-face assessment we will also guide you to develop a lifestyle strategy to help you minimise your cancer risk. We will interpret all examination results; in the event of any abnormal results, we will be able to advise on further tests or consultations with the appropriate specialists. You will also receive a full written report.
What does the cancer screen package include?
Initial 45-60 min face to face appointment with an experienced GP
detailed, whole body physical examination
blood testing, urine analysis and stool testing
Whole body MRI scan done at the Paul Strickland Scanning Centre at Mount Vernon hospital cancer centre
Follow up appointment with the GP
How much does it cost?
The whole package costs £ 2375
Is there a website?
Yes, please visit Measurehealth.co.uk, and if you have any specific queries about the service, please email clinical@measurehealth.co.uk. To book an appointment, please contact Centennial Medical Care on 0203 327 7777.