Thomas Brosnan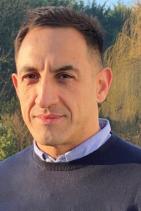 MSc, MBACP, FDAP
Thomas is an experienced Integrative Addiction and Behaviour Therapist and holds a Masters in Addiction Psychology and Counselling. He is also a Registered Member of the British Association of Counsellors and Psychotherapists (BACP), an Accredited Member of the Drug and Alcohol Professionals (FDAP), a Certified Motivational Interviewing Practitioner and an iheart Facilitator.
For over 20 years, Thomas has supported people to flourish in a range of personal, social, academic and professional environments. He has experience of working in both public and private rehabilitation sectors and also occupies a position within the NHS as an Addiction Therapist.
A key focus for Thomas is his passion for child welfare as he firmly believes that if we don't have broken children, we are much less likely to have broken adults. As a result, Thomas strives to implement research and develop early intervention strategies for young people and his current research piece concerning metacognitions, parenting styles and cannabis use has recently been published. Thomas also speaks publicly and has recently featured at the Harrow SEND conference and was on a panel of experts for the annual Disordered Eating Conference which was held at London's St. Pancras Hospital.
Thomas has a warm, person-centered and solution-focused approach to his therapy where he upholds that every person has the innate ability to thrive. By focusing on the trinity of thoughts, feelings and behaviours, Thomas enables his clients to identify where their issues lay and to notice how and where they can make positive choices that are right for them.
In concluding work with Thomas, clients report having increased levels of confidence, self-esteem and autonomy which leads to them being more resilient, having a greater level of emotional intelligence and a better sense of self overall