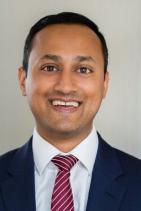 Dr Ritan Mehta to join CMC
30 January 2020
Dr Mehta has a special interest in the conservative management of lower limb sports injuries, groin pain and tendon problems.

Dr Mehta has extensive experience in treating athletes from a variety of sports and of varying abilities. He has treated Gymnasts, Olympic and Paralympic athletes, Rugby Players and Footballers of all levels. His main sporting interest is football medicine and he has attended two world cups (FIFA Women's World Cup, Canada 2015 and FIFA Men's U20 World Cup, Colombia 2011) and was the team doctor during Watford's promotion to the Premier league in 2015.
Dr Mehta prides himself on ensuring all patients have a detailed clinical assessment to enable an accurate diagnosis to be made and an appropriate treatment plan implemented. He understands patients' desire to return to their physical activity levels and sports as soon as possible following any injury and will work with them closely to achieve this.
Recent and current appointments:
England Women's Lead Performance Doctor, The FA
Team Doctor to the England Senior Women's Football Team, The FA
Senior Clinical Lecturer, Centre for Sport and Exercise Medicine, QMUL
For more information or to book an appointment please call Centennial Medical Care on 0203 327 7777